Jale
France is one of the best countries to study in. It has the 7th best education system in the world, with 39 institutions ranking among the top universities. Plus, France is frequently rated as the 5th most student-friendly country in Europe. And apart from a top-notch education system and welcoming student life, it has an affordable healthcare system and many laws to protect tenants.
So it's no surprise that more than 350,000 international students choose to move to France for their studies each year. And if you're excited to be one of them, getting an idea of what to expect before enrolling to study in France is vital.
So let's dive in!
5 Facts about studying in France
There are 370,000 international students enrolled in French institutions in 2022.
With 127,476 students, the most popular region among international students is Ile-de-France (Paris).
Approximately 124,666 international students are pursuing a Bachelor's degree (License), 101,949 a Master's degree, and 22,688 a PhD.
The most popular fields among international students are Sciences, Economics, Engineering, Business Administration, and Literature.
Most international students pursue a degree in Sciences (77,685 students).
The French university system
The French higher education system consists of 3 cycles:
First cycle studies - Licence (bachelor)
Second cycle studies (master)
Third cycle studies - Doctorat (Ph.D.)
In France, there're 3 types of higher education institutions: universities, Grandes écoles, and specialized schools.
Grand écoles are very competitive and selective universities that accept students based on their results from competitive exams and personal interviews. They offer single-degree programs in fields such as engineering, business, architecture, etc.
The classes start in mid-September and last till mid-June to the beginning of July.
The application process to study in France
Depending on which country you're applying from, the application process changes for bachelor's programs.
EU students applying to study in France
If you're from an EU country, you will directly apply to the university, just like French citizens. All you've to do is register your choices and upload your documents to a national registration platform called Parcoursup.
Non-EU students applying to study in France
If you're from a non-EU country, you must go through a specific application process called Études en France on Campus France. You'll handle everything from university applications to visa requests on the Études en France platform.
First-year non-EU students must obtain a compulsory pre-registration admission certificate DAP (Demande d'Admission Préalable) from the Campus France website, allowing them to apply to French universities. As part of DAP, you must take the TCF-DAP French language exam (B2 level of the European framework). The exam result is valid for 2 years, so you can take it throughout the year. But you must have the results by the beginning of January in the year you're applying.
You don't need DAP if you're applying to the 2nd or 3rd year of a Bachelor's program or a master's program.
Note: you're exempted from the DAP if you hold a European or an International Baccalaureate or have received a scholarship from the French government or organization.
The Études en France procedure doesn't concern international students who wish to apply for Ph.D.. If you want to apply, contact the institutions that offer the research topics that interest you.
Step-by-step Études en France application process
Register to Études en France
To register, you'll need a valid email address and identity document. Then, you'll choose your country of origin and fill in all the required information (e.g. your home address). Once you're done, you'll receive a reference number for future correspondence.
Submit the application package
In the next step, students pursuing undergraduate programs can apply to a maximum of 3 universities, and students pursuing master's degrees can apply to a maximum of 7 universities.
Look at all the requests from each school, fill out an online application form, and submit all the required documents.
Pay the application fee
Depending on which country you're from, the application fee will vary. But it'll cost approximately €50. You'll have to transfer money from your bank. For this, bring your ID card and the reference number you've received in the 1st step to the bank.
Attend the personal interview
After your application is evaluated, students wishing to enroll in their 1st-year program will receive an invitation to a personal interview. Usually, students wishing to register for a master's program don't receive the interview invite, but in some instances, this might happen.
With the interview, an official from Campus France wants to ensure you're a good fit for studying in France and have enough resources. In this step, you'll be asked to answer questions about why you would like to study in France, your educational background, and why you chose that specific program. The interview will be in French.
Once you pass the interview, Campus France will send you a confirmation email.
Final step: institution response and the DAP certificate
After you receive acceptance from the universities, you'll have to make a choice.
In this step, 1st-year students must also request the prior admission request (DAP) file and fill it out online.
You'll need the result of the French language test to obtain DAP, so you must already have the result.
Once you've completed all the steps, you can start your visa application process from the France-VISA platform.
Note that, Non-EU students planning to apply to Grand écoles must apply for a special three-month competitive exam visa called Étudiant Concours to participate in the exam.
If you have any questions about the application process, you can contact your country's local offices of Campus France.
The timeline for applying to French institutions is the following:
The application process via Etudes en France starts either in October or January. Parcoursup applications begin from January to April.
If you have to obtain the DAP pre-registration certificate, you must apply for it from October till mid-December.
Your application will be evaluated from January to March.
From April, you'll receive a response from the institutions.
You must accept the offer from the university of your choice before the end of May. The university will consider an absence of a response as a decline, and you'll lose your place.
Overall, you'll need the following documents for applying to universities in France:
Your passport or ID
Passport-sized photographs
DAP certificate for 1st-year Non-EU students
Generalized exam results, like GRE, GMAT, or LSAT if asked
Motivation letter
Proof of English (TOEFL or IELTS) or French proficiency (DELF/DALF or TCF)
Previous Transcript
Recommendation letter (they're not mandatory, but highly advised)
High school diploma
CV (for master's and Ph.D.)
Proof of financial means (minimum of €800 monthly)
Copy of birth certificate
Other university-specific documents
Make sure to double-check the specific requirements of your desired university!
Important to note that all documents that aren't originally in French must be translated to French by the issuing institution or an accredited translation service. Yet, you still have to upload both the originals and translations of the documents.
The best universities in France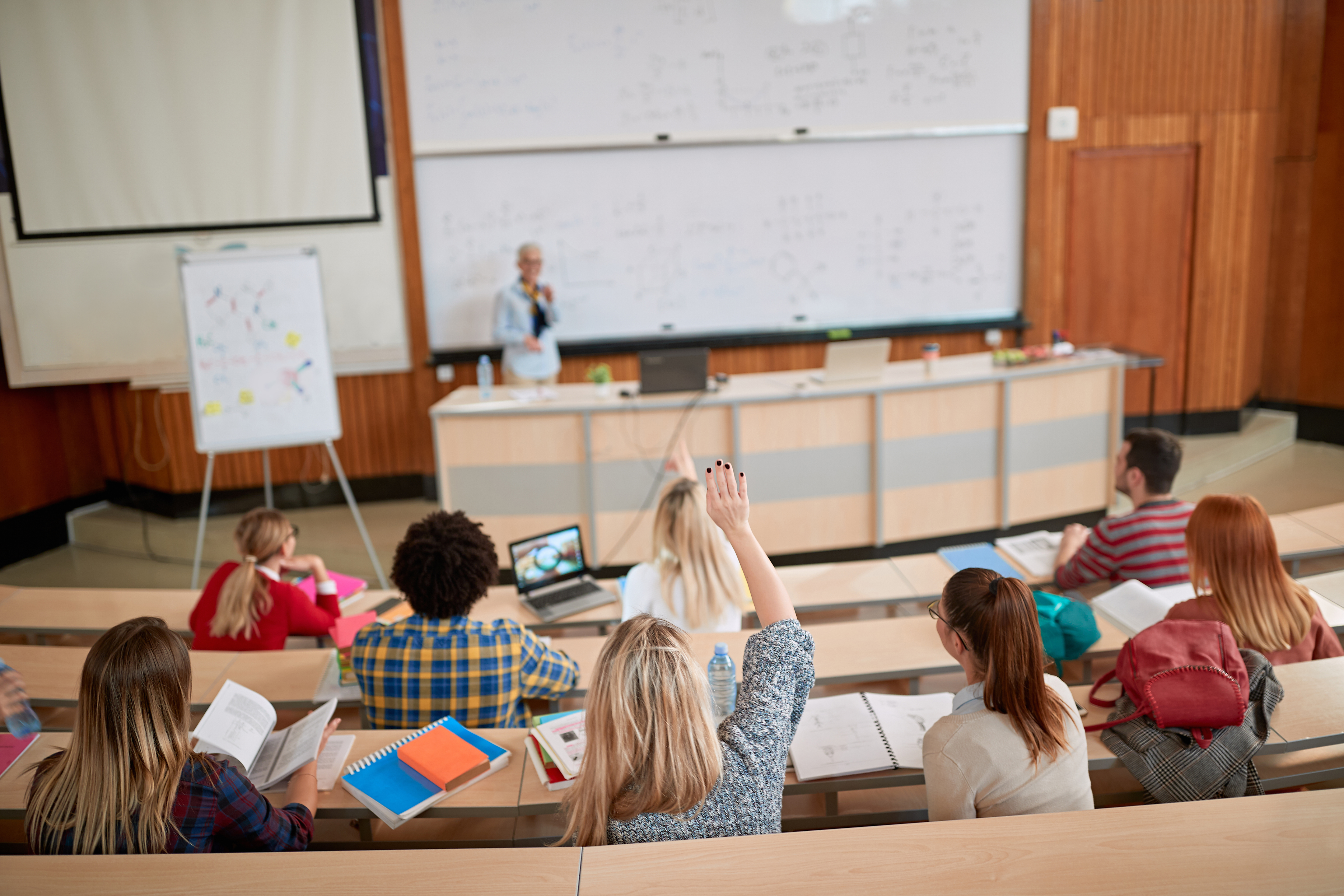 In France, there're more than 3,500 higher education institutions. 39 of them rank among the top universities in the world and are located in popular cities like Paris, Lyon, Strasbourg, and Marseille. These schools offer degrees in business, science, engineering, architecture, and many other fields.
Here're the top 10 universities in France:
| University | Ranking (Local/World) | % of International Students |
| --- | --- | --- |
| PSL Research University | 1/40 | 25% |
| Sorbonne University | 2/88 | 21% |
| Institut Polytechnique de Paris | 3/95 | 40% |
| Université Paris-Saclay | 4/17 | 19% |
| Université de Paris | 5/155 | 19% |
| École des Ponts ParisTech | 6/251 | 45% |
| Aix-Marseille University | 7/301 | 12% |
| University of Bordeaux | 7/301 | 14% |
| École Normale Supérieure de Lyon | 7/301 | 11% |
| Montpellier University | 7/301 | 15% |
English programs in France
While most universities offer French-taught programs, there's been an increase in the number of English-taught programs in France. There're now around 1,500 English-taught programs, of which 125 are undergraduate programs and 1,200 are graduate programs.
You can check the English-taught programs in France through the list of Campus France.
Tuition fees in France for international students
The tuition fee for EU citizens at public universities are:
€170 per year for Bachelor's programs (license)
€243 per year for Master's programs
€601 per year in a school of engineering
€380 per year for P.hD.
The tuition fee for non-EU citizens at public universities are:
€2,770 per year for Bachelor's programs (license)
€3,770 per year for Master's programs
€380 per year for P.hD.
Tuition fees for private universities depend on the chosen subject and cost around €3,000 to €10,000 per year.

In addition to private universities, the following universities have different tuition fees for both non-EU and EU students: ENSTA Paris Tech, ISAE, Polytechnique De Paris, Mines Paris Tech, the schools of the Institut Mines-Telecom, AgroParisTech, and Montpellier Sup Agro.
For instance, the annual tuition fees in Polytechnique are €13,500 for EU students and €16,800 for non-EU students. You can check the university's website for more information.
There're many different scholarship opportunities for international students coming to France. On the catalog of Campus Scholarships, you can search for available scholarships by looking for your nationality, education level, subject area, etc.
Living expenses in France for international students
The cost of living will change depending on which city you live in. For instance, while Paris is one of the best French cities to study, it's also 2nd most expensive city in the world. Lyon is another costly city compared to more affordable cities like Marseille and Strasburg.
Here's some information you should know to help you prepare a student budget in France.
Expect to pay around €350 for food expenses in France
When going out, expect to pay €6 to €10 for a drink.
Students under 25 get discounts or free entrance with a student card in many places such as cinemas and museums.
Your Health Insurance will cover 70% of medical expenses.
Students have 2 transportation discounts: The carte Jeune and The TGV Max subscription.
Student life in France
Student life in France is very similar to other European countries like the Netherlands and Germany. But you might find it a bit different if you're from the US.
In France, campuses are usually lively and filled with many students. And there're some extracurricular activities such as sports, theatre, or music. Especially, college-level sports aren't as popular as in the US. There're also activities like workshops and pop-quiz nights organized by student organizations to get involved on campus, but not as prominent as it's in America.
Going out to have drinks is one of the most common social activities for students in France. Most of the time, they hang out at specific bars especially dedicated to students, as they have very affordable prices. Many student associations also organize dancing parties and night-outs for discounted prices for students.
Interaction with professors at universities in France
In France, education is very strict at every level. So naturally, this transfers to higher education institutions as well. Teachers and professors expect students to figure out things independently, and usually, don't form friendly relationships with students like in the US. While they're there to help and teach, students are less likely to go to them for problems.
Student associations in France
Student associations in France give support to international students. They organize many fun and informative events to help students make new friends and have a fun university experience.
Typically, at the beginning of each semester, associations create an event calendar where they set the dates for barbecue parties, networking events, pop-quiz nights, and dance parties. All you've to do is join those you like.
A few of the most popular associations among international students in France are:
ESN (Erasmus Student Network)
ISC (International Students Club)
ESU (The European Students' Union)
Language barrier in France
In France, most people don't know English well. Only 39% of the population in France say they can speak English. So when living in France, it's essential to learn French to integrate into French society and make friends.
As a student enrolled in French education, you'll have an easier time learning French. Most universities have French as a foreign language course for international students, regardless of the program's language.
Working while studying in France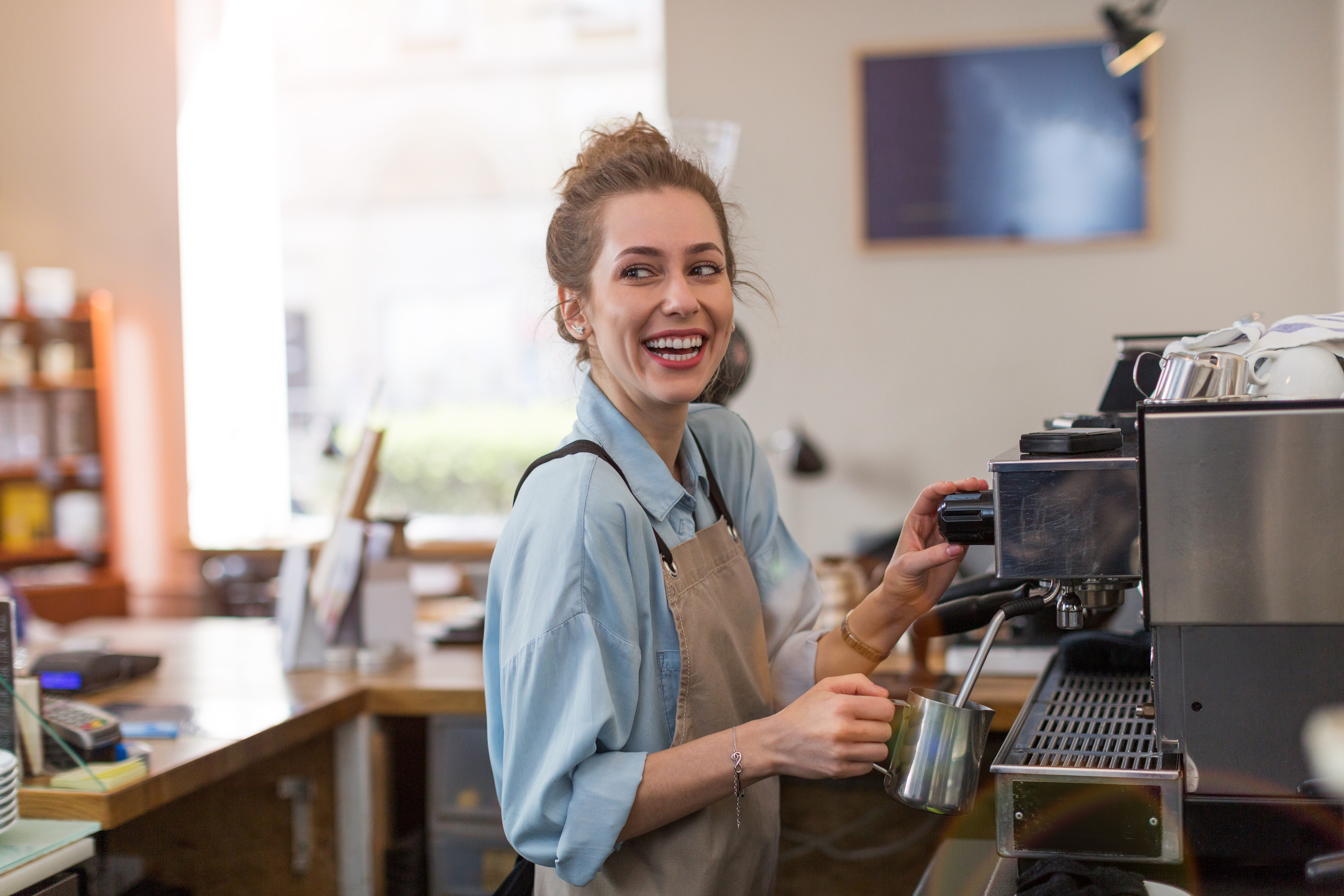 France is an expensive country. So, many international students work in France to earn extra income during their studies.
In France, every international student has a right to work, but with few conditions. Regardless of nationality, students can work only 964 hours per year. But, internships (paid or unpaid) completed as part of a degree don't count towards permitted work per year. Non-EU students are only allowed to work if they have a student residence permit, meaning they must be full-time students in French institutions.
Aside from professional internships, non-EU students can also do student jobs, the most common being working as a bartender, waitress, or cashier.
Since universities schedule student jobs around the academic calendar to make the working schedule easy for students, many students also choose to work as tutors, event coordinators, and student support at the university. But then you're only allowed to work 670 hours between September 1st and June 30th and 300 hours between July 1st and August 31st.
If non-EU students wish to work more than the permitted hours, they must apply for a temporary work permit.
Please reach out to content@housinganywhere.com if you have any suggestions or inquiries about the content on this page.